Color Infrared Thermography
What is Color Infrared Thermography?
It is a known fact that every object radiates electromagnetic energy not visible to the human eye but visible to specialized equipment. Thermal imaging radiometers can detect and measure this infrared radiation, and produce a map of colors showing the surface temperatures of the object. The lighter colors represent the warmest temperatures and the darker colors the coolest. By analyzing the temperature signatures of equipment, problem areas are quickly identified and recorded with the related temperature information.
Ozburn Electric's Infrared Equipment Can:
Monitor bearing temperatures
Identify hot spots
Locate faulty insulation
Pinpoint faulty terminations in high power electrical circuits
Identify overloaded circuit breakers
Detect problems in switchgear
Ozburn Electric performs this service for clients with a wide range of requirements, from conserving energy to passing insurance inspections. If you would like to leverage a powerful service that can reduce your downtime and help you to avoid catastrophic failures, call Ozburn Electric today to schedule your Color Infrared Thermography scan. You can reach our home office at 770-784-1618. You can also call our Automations Group at 770-265-0343.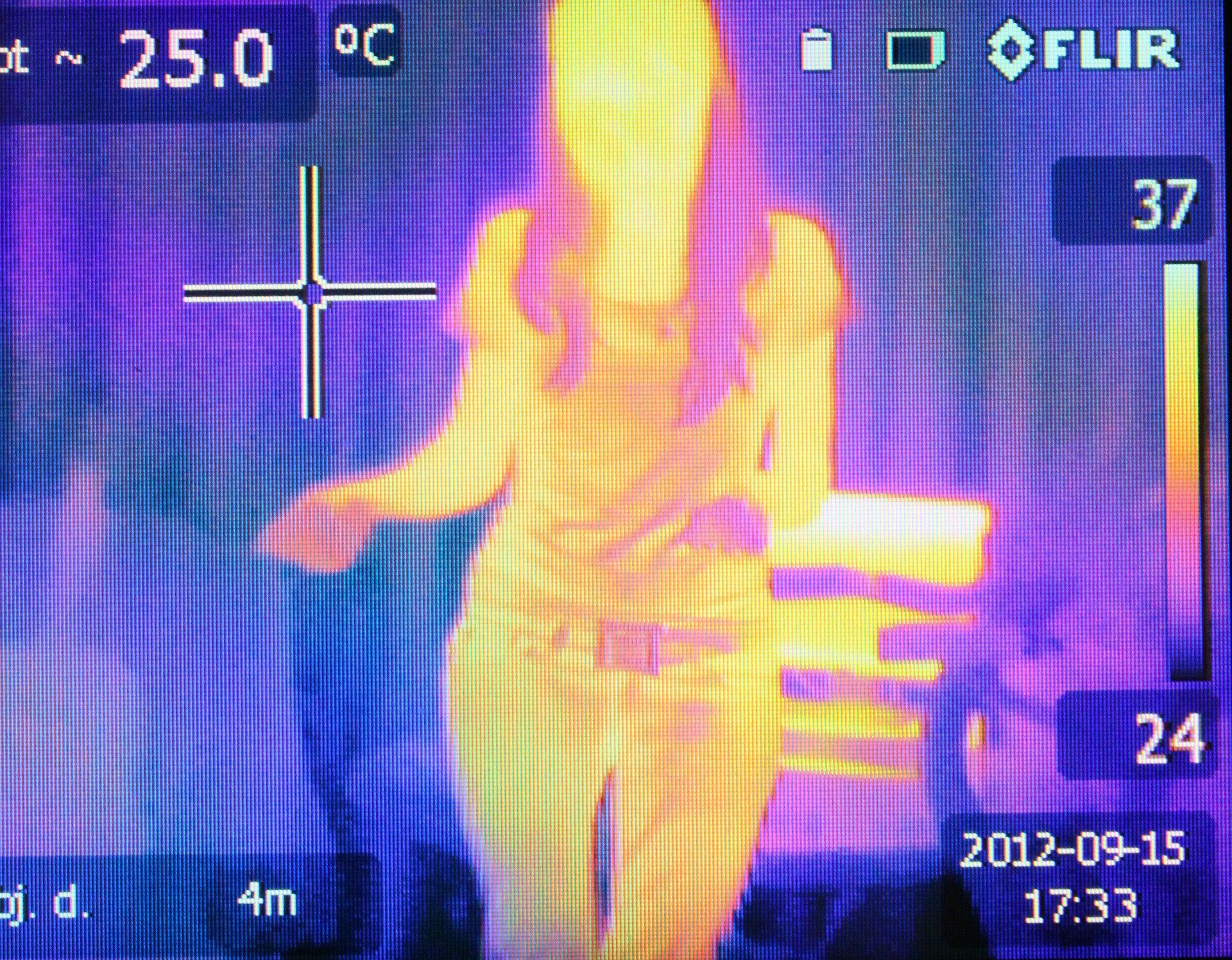 Our Electrical Technicians are:
Fully screened, drug tested, and background checked for your peace of mind
Neat, clean and uniformed for safety and security
Friendly, helpful, and reliable. We don't hire anyone we wouldn't hire to work inside of our own homes.
Knowledgeable, experienced and skilled
Rigorously trained in customer service
Top-notch troubleshooters who specialize in saving you time and money
Fully outfitted with state-of-the-art diagnostic tools and a huge inventory of parts
Fully licensed, bonded and insured