Realtor and Real Estate Electrical Inspector
When it comes to residential electrical inspections, be it a new home or a property for sale, Ozburn Electric has the manpower and knowledge to check the electrical out and make you feel better about a sale or purchase.
Our licensed electricians and electrical estimators can examine your residential electrical components and systems. We all have the knowledge from many years of work in the construction industry, making sure new homes have properly installed wiring that is according to code and safety guidelines. We can also inspect electrical systems when people are doing renovations or buying a new home.
We also offer a certified inspection most notably for homes that have been vacant for a while. Along with this, we can give you a certified letter of electrical inspection.
We can keep records and documentation of inspection and can stop any crew from working if we detect any problems with the electrical system.
Give Ozburn Electric a call today at 770-784-1618.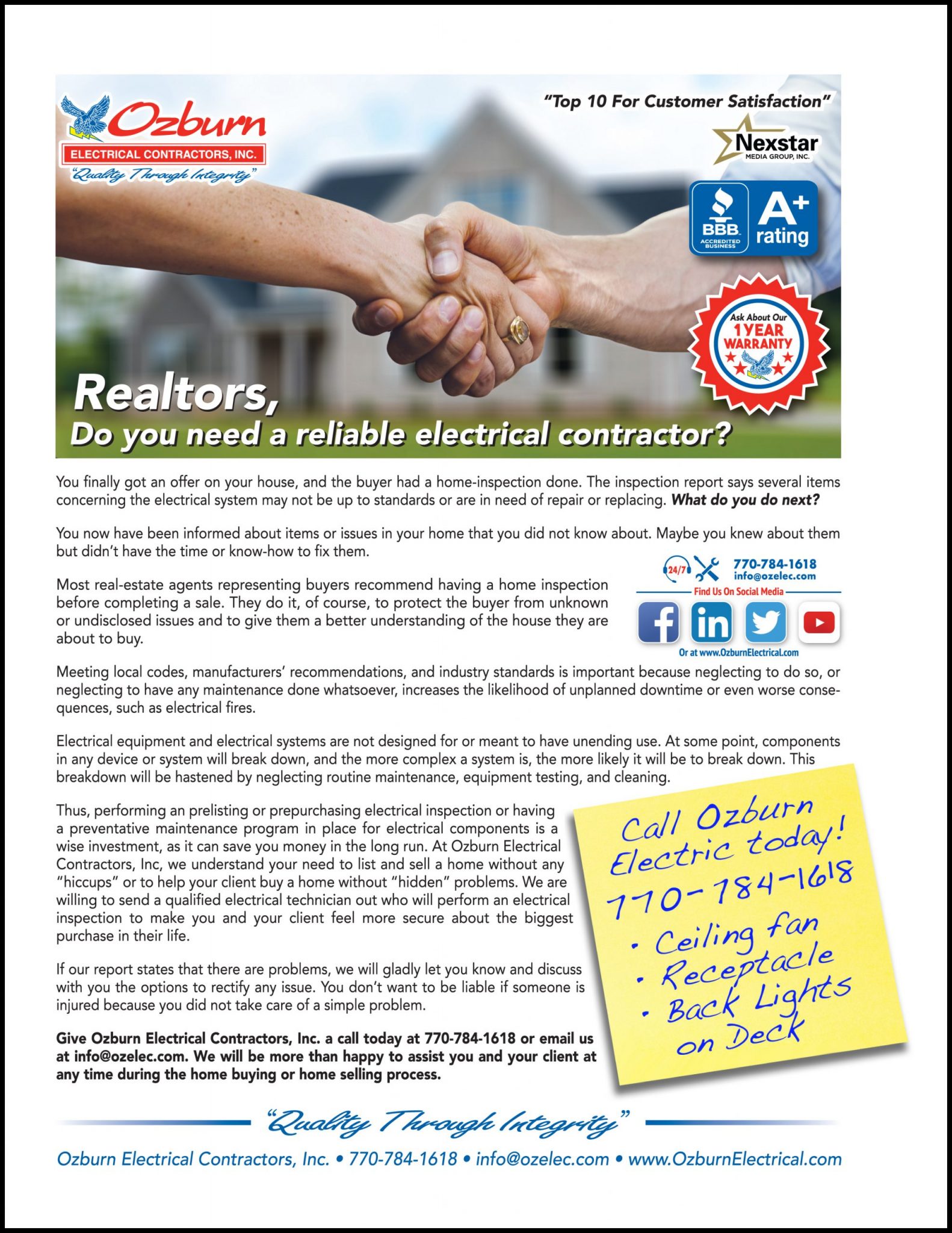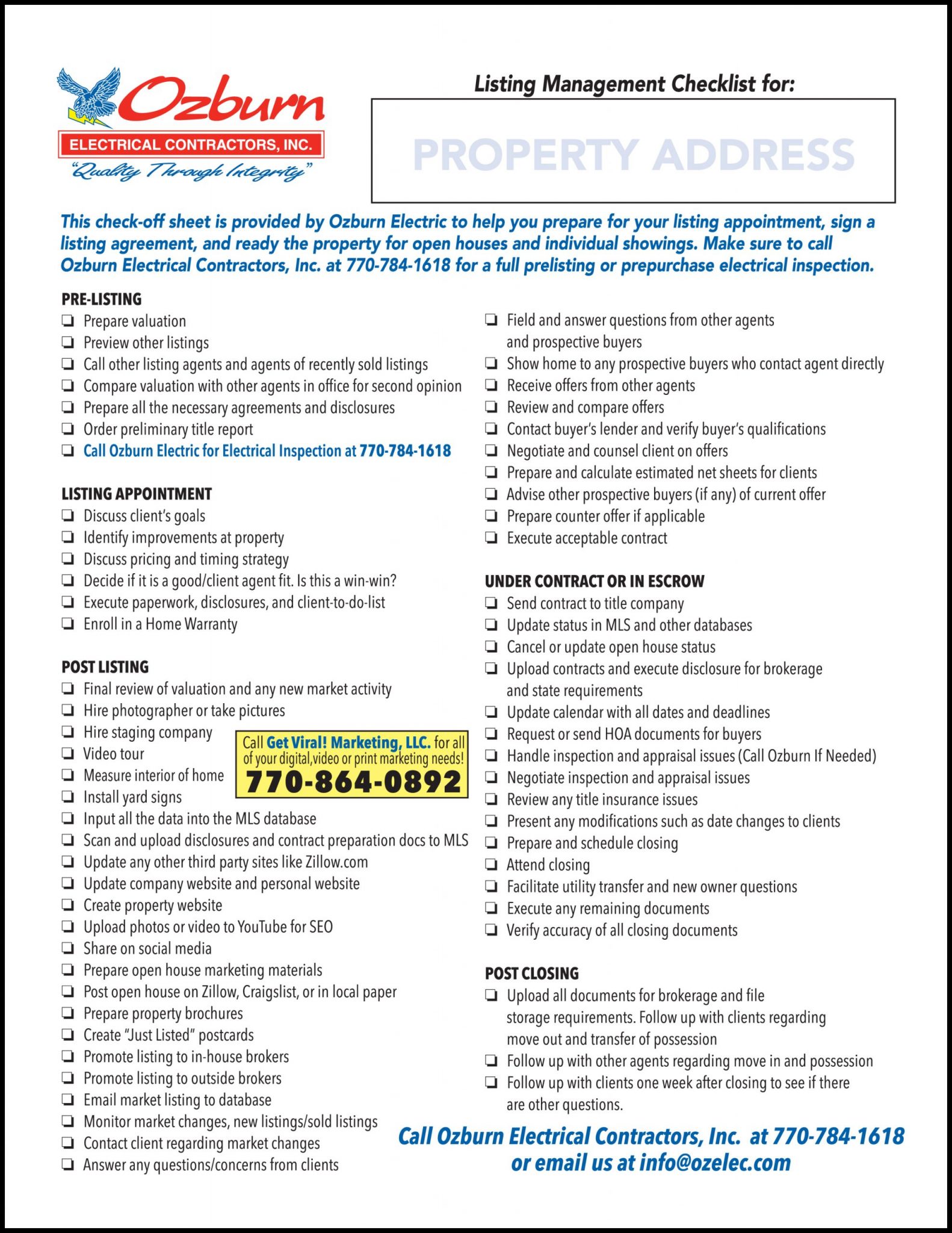 Our Electrical Technicians are:
Fully screened, drug tested, and background checked for your peace of mind
Neat, clean and uniformed for safety and security
Friendly, helpful, and reliable. We don't hire anyone we wouldn't hire to work inside of our own homes.
Knowledgeable, experienced and skilled
Rigorously trained in customer service
Top-notch troubleshooters who specialize in saving you time and money
Fully outfitted with state-of-the-art diagnostic tools and a huge inventory of parts
Fully licensed, bonded and insured